An experienced and reliable professional delivering quality work on time
See a full list of services and prices for All Coast Marine on HarborMoor Services.
ABOUT
All Coast Marine specializes in custom shrink wrap covering of boats, equipment, and furniture using the highest quality material.  The company uses Poly-America premium shrink wrap, which is a film that shrinks easily and consistently when heat is applied.  It is UV stabilized and comes in a wide variety of sizes and thicknesses and is available in a variety of colors.  The company use mostly white, but can substitute clear or blue on request.  
EXPERT ADVICE
"Shrink wrap provides the most protection for your boat against the elements of nature" says founder Eric Thibodeau.  "Shrink wrap is designed to be used just once, so it's not recommended that it be reused.  Frames, however, can be reused, so long as the wood is disassembled, any nails removed, and stored properly in a clean and dry environment.  
"Freezing water causes tremendous damage to boats, so be sure to empty any holding tanks in the galley or head," Eric recommends.  "Boat owners should also remove cushions, pillows, fabrics and similar material.  Good air flow and venting is important to prevent mold and mildew issues.  Electronics and valuables should be removed as well.  Have the boat covered ASAP after haul out to reduce the amount of dirt, leaves, and moisture that can be trapped inside.  Leave hatches, portholes, and windows open on the day the boat is shrink wrapped to allow maximum airflow.  Canvas should be removed or stowed before the boat is covered.  Lower any antennas or extrusions that could interfere with covering the boat.  The lower the profile or windage, the stronger the cover will be.  The boat should be dry when covered.  
"Rain and wind can hamper shrink wrapping and may result in postponing.  Zippered doors are a good idea if you plan on entering the boat during the winter or spring and at least one vent should be installed or cut into the cover by the installer.  These can be saved and reused from year to year if kept in good and clean condition.  Owners should avoid cutting vents or altering the shrink wrap.  If you notice a tear, collapse or any other damage, contact us, as most times a job can be saved if caught in time at minimal expense. Some owners like to add buckets of DampRid, a moisture absorber, around their boat prior to covering." 
BIO
Eric Thibodeau started his career in the marine industry operating boat ferries in Boston 1995 after he earned his 100 ton USCG Masters license.  In early 2000s he worked in a boat yard where he first started shrink wrapping.  In 2006 he started All Coast Marine.  He first started advertising on Craigslist and would travel anywhere between Dighton, MA to Haverhill and anywhere in between.  As his business grew, he was able to concentrate on customers in Marblehead, Salem, Swampscott, Lynn, and Nahant.  Eric still makes some trips to Boston Harbor as well.
Eric is most passionate about his family and working and playing on his boats.  He owns a 20' Grady White and a Holland 38'.  He is most often complimented on "the quality of my work, my quick response, and completing the job to my customers' satisfaction."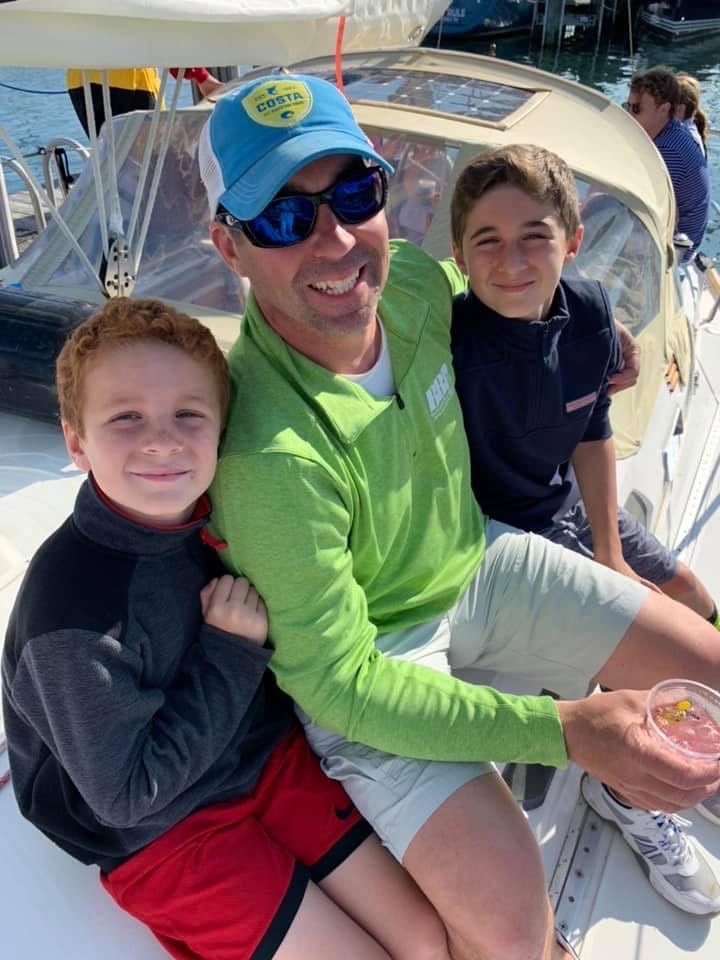 CHECK IT OUT
Do you have a question for Eric or wish to comment?  Leave a comment below!